Closet Storage Systems
Call us today at 303-972-8680 and let Kurowski Development Co. and Jacqueline, a Senior Designer of closet systems, help make your closet space more efficient and beautiful.

Alder closet stained a warm sienna color with shaker fronts and brushed aluminum accents for a
modern yet timeless flare.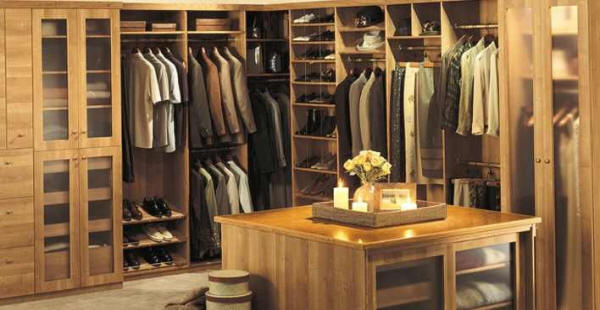 Beautiful Backwood Sycamore Melamine with solid wood edges providing a combination of open and
covered storage.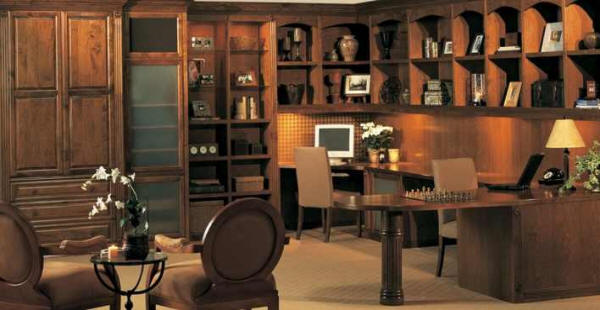 This study is a traditional area, the fluting with rosettes and arches with Greek key give it sophistication
and elegance.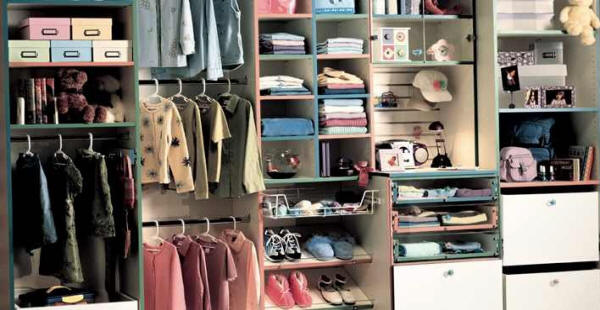 A kid's closet that can adjust as they grow, all the rods and shelves are adjustable. Built in white
melamine with decorative colored edges gives a child a sense of ownership and pride in putting their
things away.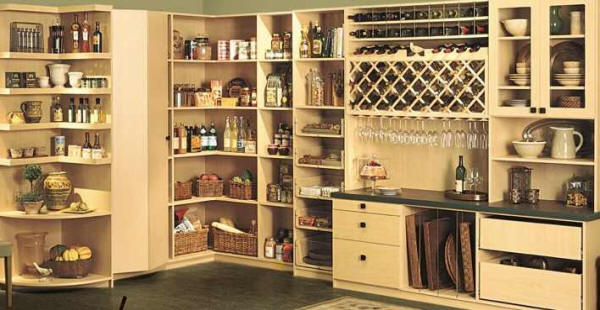 A pantry that is custom designed to hold trays, wine, wine glasses, flatware and food. It looks great but
is also very functional.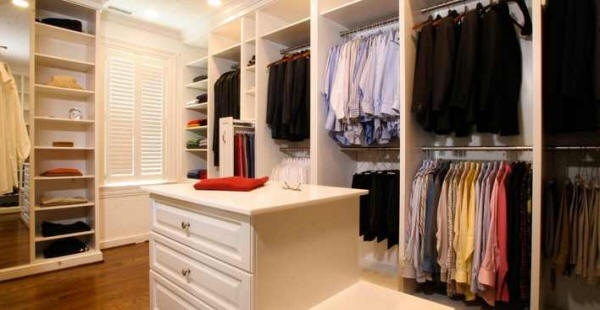 A custom closet in MDF painted white, notice the verticals are 1 1/2" thick and deeper than the clothing
to give it a more substantial look.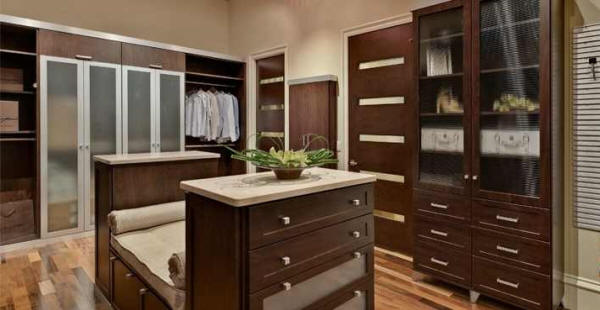 A modern closet in Espresso with aluminum accents on the hardware and feet. Glass inserts add a lot
of character while keeping clothing dust free.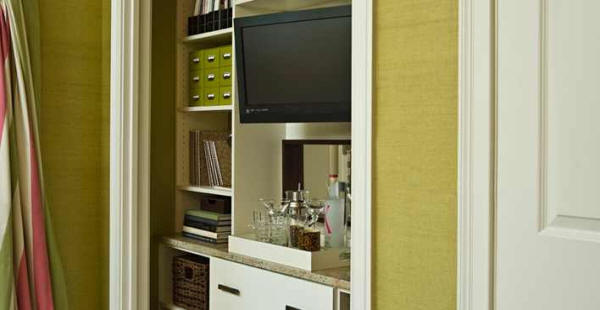 A wall closet with the door taken off to use for stylish storage, a small bar, and a television.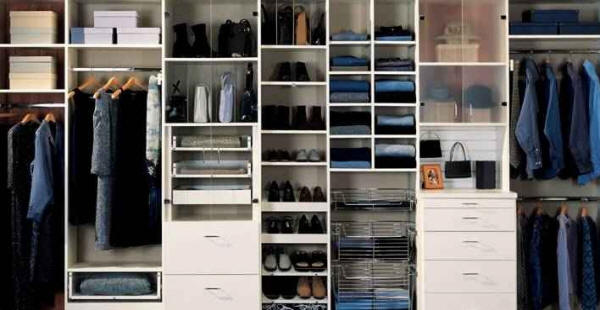 The classic white closet with slanted shoe shelves, baskets, drawers and Lucite doors. So practical!